Highlife.ie
Creative Direction / Creative Strategy
Highlife are a Dublin based winter travel company who create and deliver awesome holiday experiences for their customers.


Positioning :
We wanted to evolve their brand identity and web presence in a way that would support their positioning as a future-thinking organisation with a big heart for service.

We applied a people-focused strategy that placed customers and staff at the heart of the brands story.
Deliverables :
Putting a small team together we set about implimenting our new outlook for the business through a full overhaul - including a full brand re-fresh for the company - a new logo, fully responsive website, an extension to the already existing set of iconography, a new character based customisable illustration library, and templates for promotional outputs, exhibition banners, uniforms and stationery.



Logo Upgrade :
We modernised the brand logotype and paired it with a with new, vibrant colour palette to energise the wider visual identity.
New Illustrated ID System


The introduction of illustration to the refresh has given the brand a contemporary youthful and more approachable aesthetic. We are bringing more from this vibrant library into areas of the site where we are using stories to translate core services and general communications messaging. Over the coming months we will be working to create advertorials and social content for different channels and customer touchpoints both on and offline.
Full Responsive Web Design & Build :
The website provides a fully responsive experience for users across mobile, tablet, and desktop devices; driving direct bookings, showcasing resort amenities and special offers, and implementing a local area guide to the region to give visitors a true flavour of a stay in any one of their 3 beautiful resorts.
- Visit website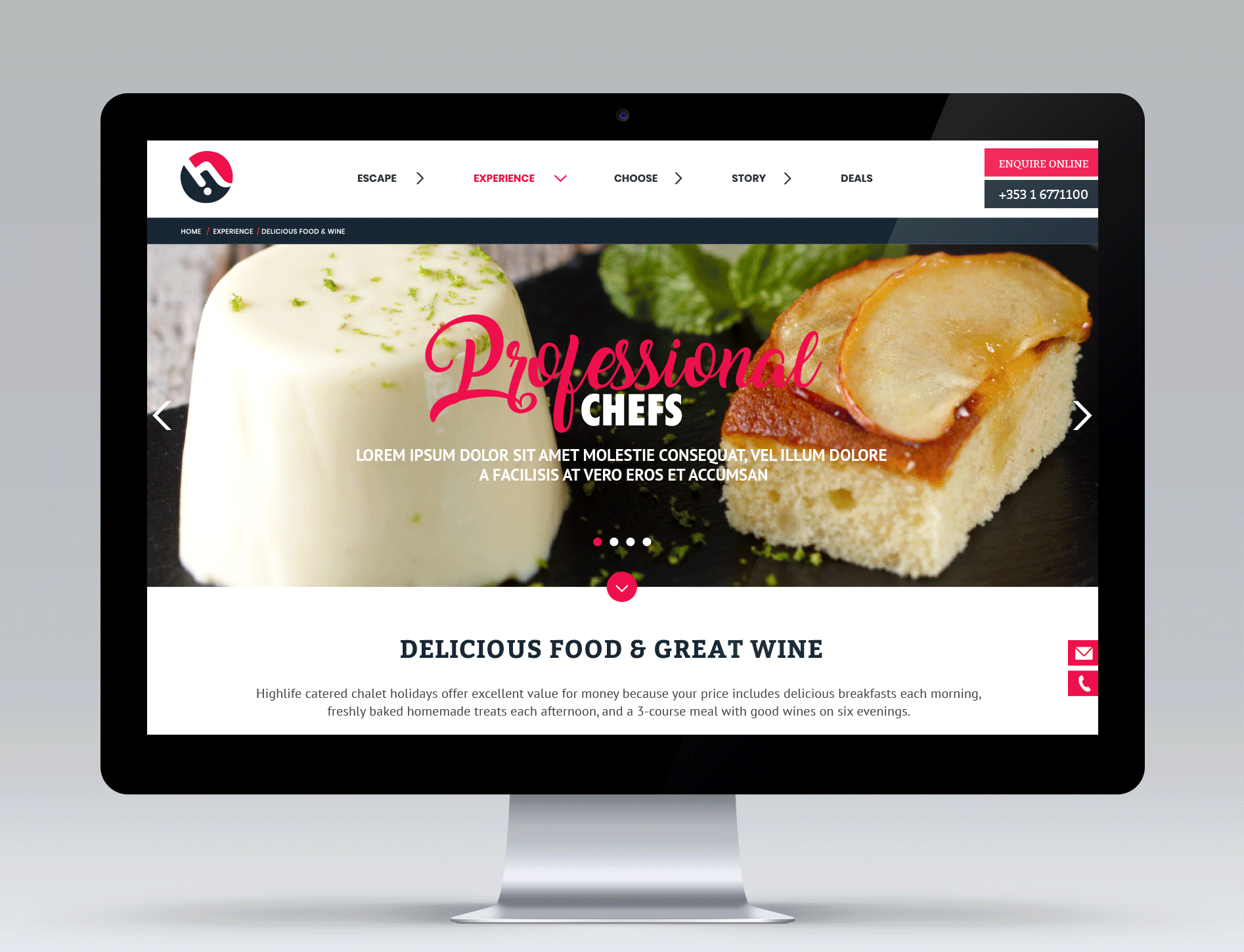 We also spent 6 weeks across the 3 resorts to produce a new library of branded photography, to fit with the new visual ID - creating a Modern Warm / Friendly feeling across the website.
Stakeholder Input :
We invite staff and selection of valued customers to share their thoughts on what they felt made Highlife stand out from its competitors and was the take away feeling from their time with the company. From the results of our findings we shaped the core values of the brands' new creative strategy.