Highlife.ie
Creative Direction / Creative Strategy

Highlife are a Dublin based winter travel company who create and deliver awesome holiday experiences for their customers!


Positioning :
We wanted to evolve their brand identity and web presence in a way that would support their positioning as a future-thinking organisation with a big heart for service.

We applied a people-focused strategy that placed customers and staff at the heart of the story.


Stakeholder Input :

We invite staff and selection of valued customers to share their thoughts on what they felt made Highlife stand out from its competitors and was the take away feeling from their time with the company. The results of our findings formed the core values which helped to shape the brief


Deliverables :

Brand Re-Fresh for the company, which included a new logo, fully responsive website, set of iconography, customisable illustration library, and templates for promotional outputs, exhibition banners and stationery.



Logo Upgrade :

We modernised the brand logotype and paired it with a with new, vibrant colour palette to energise the wider visual identity.


T

Full Responsive Web Design & Build :
The website provides a fully responsive experience for users across mobile, tablet, and desktop devices; driving direct bookings, showcasing resort amenities and special offers, and implementing a local area guide to the region to give visitors a true flavour of a stay in any one of their 3 beautiful resorts.
- Visit website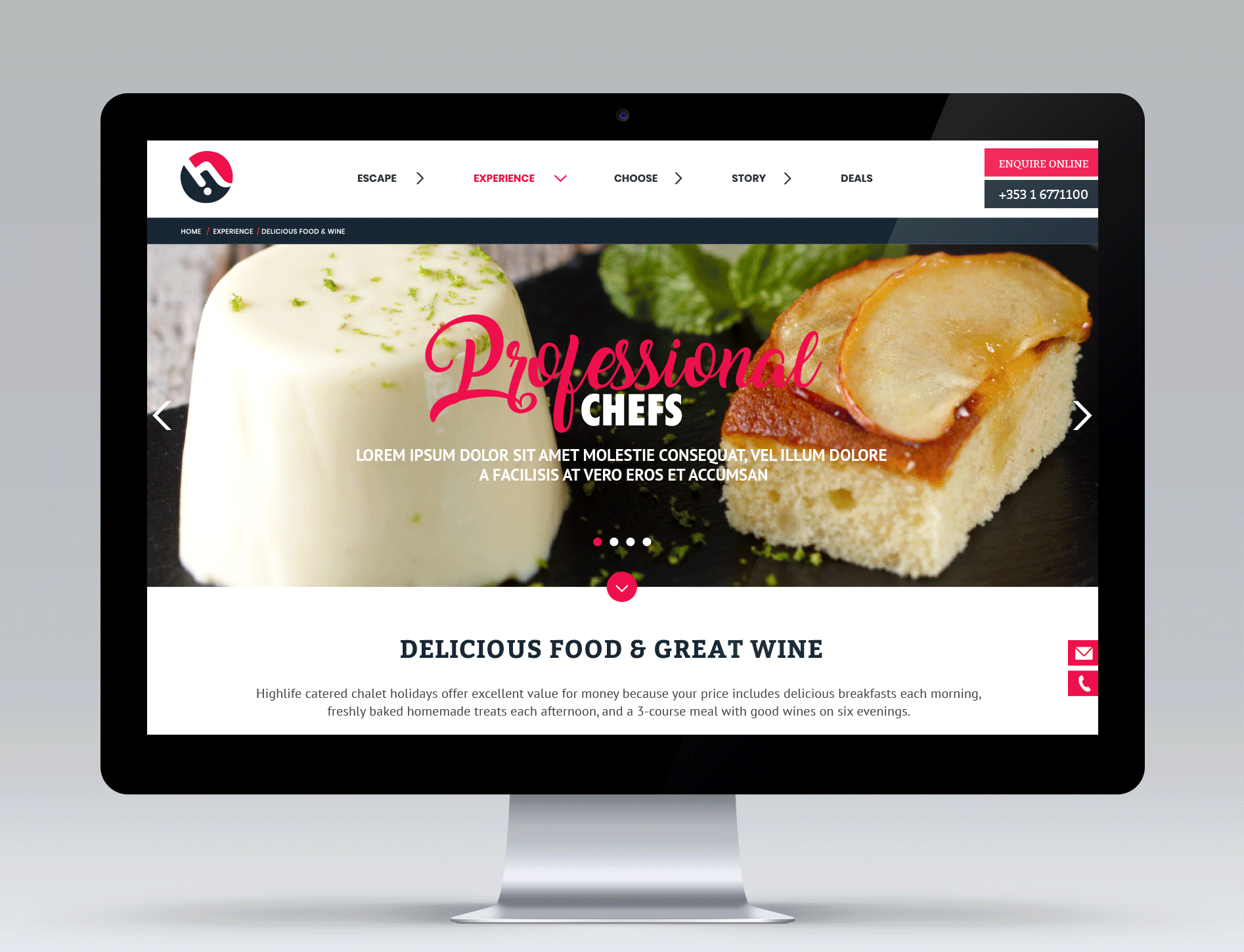 We produced a new photography library, that fit with the new brand direction by creating a Modern Warm / Friendly feeling across the website.